And apparently it's snowing: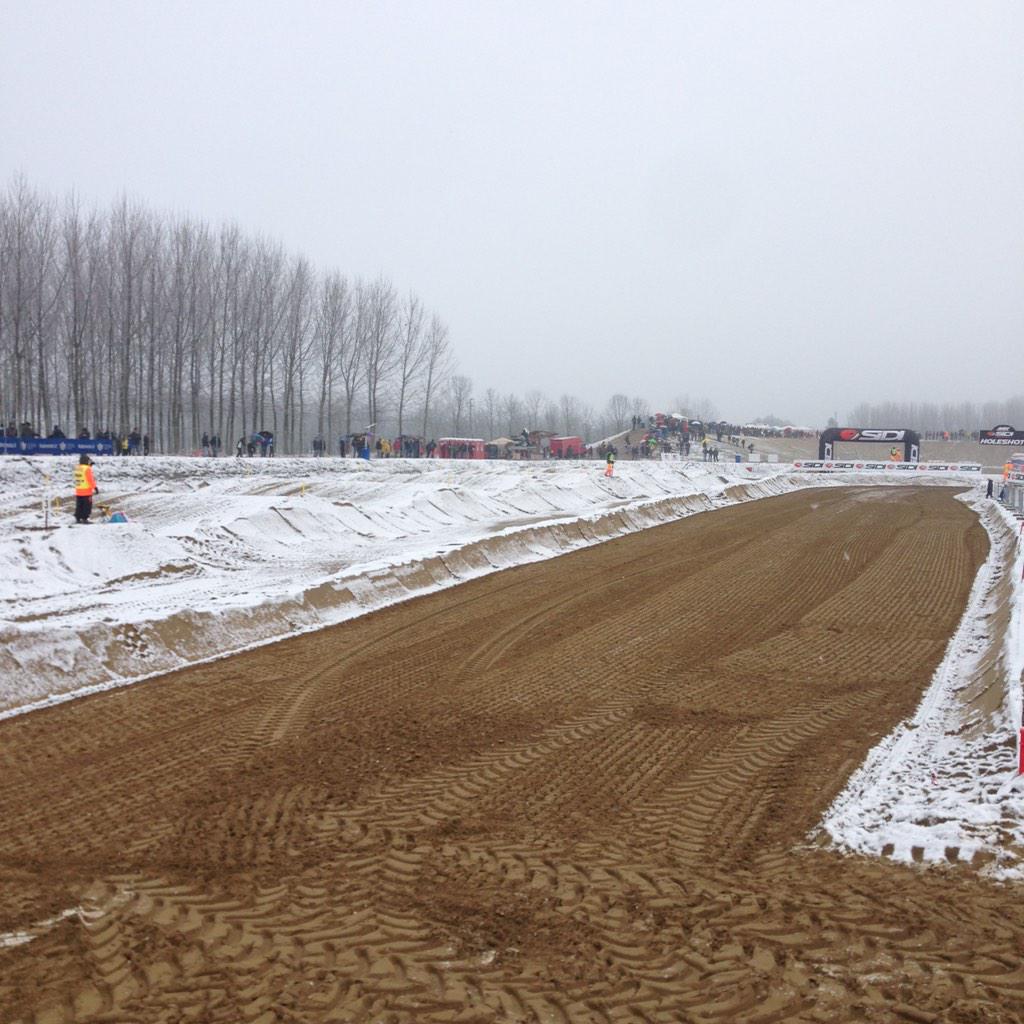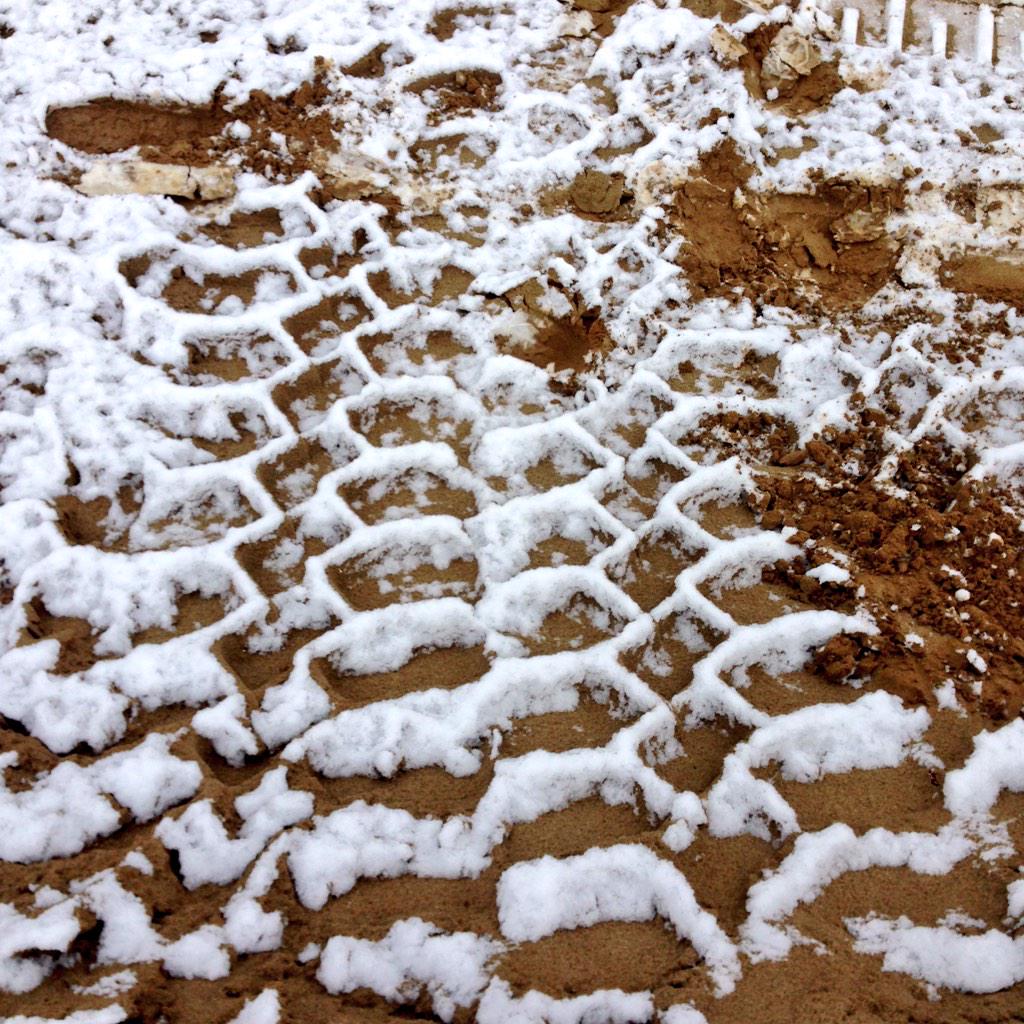 (Photos nabbed from Lorenza Resta's Twitter account)

Another strong field, with Cairoli, Searle, Nagl, De Dycker, Bobryshev, Van Horebeek, Fevbre and Phillippaerts all present. But no Strijbos or Paulin.

Tommy Searle currently joint first with Cairoli in the Elite class, and i'm hoping to see him wrap the Championship up (although he'll do well to beat Cairoli).

Possible stream for the race here.

Also unconfirmed reports of a man with suspiciously ginger hair seen throwing snowballs at the KTM team bus . . .