Are you east coast guys ok?
How are things with the storm, are they evacuating and stuff?
Starting to issue voluntary evacuations. Ocean city Md, parts of new york and Delaware. It's just hazy and rainy right now, looks like Seattle or Portland outside. The real fireworks start about 2-5 am tomorrow I think.
10/28/2012 12:59 PM
Edited Date/Time: 10/28/2012 12:59 PM
We have evacuations going on for the areas a little southwest of me, mostly a little closer to the coast than I am.

I am in CT right on the RI border but about 2 miles in from the coast so not too bad here.
Hunkering down and doing some full site shut downs at work but shouldn't be all that bad.

Power issues will be the real unknown for right now.
There has never been an AMA motocross or supercross championship that deserved an asterisk and there never will be. - RandyS

Raining pretty good since 1:00 yesterday with wind in the 30MPH / higher gusts. The issue around here is and will be coastal flooding with much higher than normal tides. Lots of inlets off the Chesapeake By around here. Full moon will not help things at all either. Schools already announced they are closed.


Usually you pay double for that kind of action, Cotton.
Mainly just pissed off that practice is cancelled.
" To hell with them. When history is written they will be the sons of bitches - not I. "
Harry S. Truman


I am sitting in PA now and all I see on the news is all the schools closing for the next couple of days around here. I left Thursday from the Dominican in this shit and traveled up here now I gotta get it again. Guess if anyone needs rain just call I will come your way for beer and BBQ.
You can't fix stupid you can throw a crapload of money at it but you can't fix it.
Getting a little crazy here now. Storm is actually getting stronger. Going to go right over my house
Im watching regular reports on the BBC 24hour news channel here in the UK and it looks pretty savage already!

There's something quite exciting about the anticipation, but I guess for those people affected by it the reality is going to be anything but! Hope everyone stays safe.
Jeff Emigs Keys to the Race:
1. Get a good start
2. Don't crash
10/29/2012 11:44 AM
Edited Date/Time: 10/29/2012 11:47 AM
its not really fun. Dog is freaked out, cats are hiding. The trees look like they are going to snap in 2. They just shut down the tydings bridge stretch of I95, which is a major highway that goes up the east coast of the US. We are getting 50+ mph consistent winds now, which makes going over the bridge quite dangerous. They said this is the strongest storm north of carolina in recorded history, and the first time that a nor-easter has combined with a hurricane at it's center. 2 hours west of here could get up to 3 feet of snow, and we are looking at up to 10 inches of rainfall tonight.
Crane partially collapses atop New York's tallest residential building as Hurricane Sandy approaches
I am in DC and it's just some pretty strong wind and rain here. Everything is shut down, but wind is picking up.
I am sick in bed anyhow. It's pretty much like the world stopped.
If power goes out, it will really add to that sensation.
In times like these. Your smartphone is your best friend. No power. No internet. But my cell 4g is kicking. Only hard part is.keeping a charge
Lower Manhattan, holy smokes!
Lights out!
Sucks for those folks. Thats summer as usual on the Gulf Coast, we can relate.
"The public sucks. Fuck hope." ~ George Carlin
Hah. I'm lucky i havent lost power. No school and i played BF3 all day. Kinda want it to clear up though.
If you're not mixing gas, you're not haulin ass.
That a shark?
We actually haven't experienced any flooding in my area, but we're in the middle of Mass.
If you're not mixing gas, you're not haulin ass.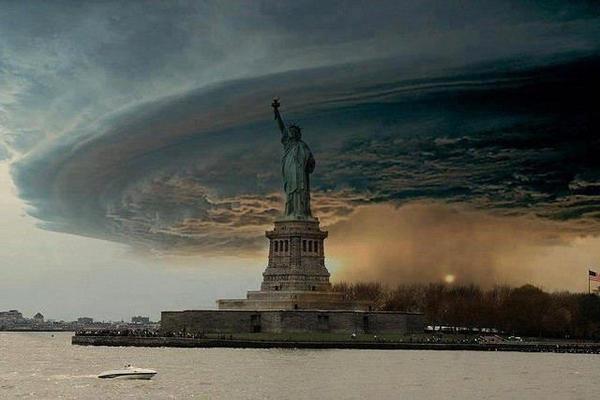 facepaIms FACEPALMS 29m
Insane picture of New York City and the Statue of Liberty taken this evening. RT to share it. #HurricaneSandy #Sandy pic.twitter.com/6K3tM1Ap
OMG THE BOARDWALK IS GONE
Atlantic City
Hah.
"nigga thata shark?"
The comments are hilarious is you dig through em.
NO SCHOOL TOMORROW!
If you're not mixing gas, you're not haulin ass.
#shitsgettingreal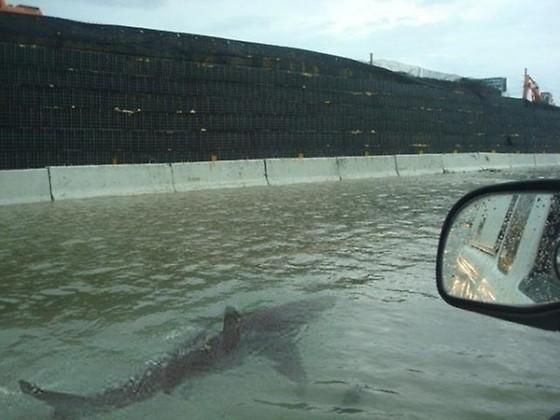 Now i feel awful. I didnt see that post. I was laughing at the instagram.
If you're not mixing gas, you're not haulin ass.
TrailDigger wrote: Hah.
"nigga thata shark?"
The comments are hilarious is you dig through em.
NO SCHOOL TOMORROW!
ya, you can't make that shit up....too funny
I'm right at the inner harbor in Baltimore. We have a driving ban until noon but it hasn't been too bad. It's raining with some strong gusts. OC, MD has gotten hammered. May need a new place to vacation at next summer.
10/29/2012 7:52 PM
Edited Date/Time: 10/29/2012 7:53 PM
Jersey
CR250Rider wrote: OMG THE BOARDWALK IS GONE Atlantic City

Looks familiar, about like when Ike took the famous
Balinese
in Galveston.
"The public sucks. Fuck hope." ~ George Carlin
CR250Rider wrote:

facepaIms FACEPALMS 29m
Insane picture of New York City and the Statue of Liberty taken this evening. RT to share it. #HurricaneSandy #Sandy pic.twitter.com/6K3tM1Ap
This is a fake photo, and so are many others. Do not get sucked in
Ground Zero construction site flooded